The Lessans Family Literary Series Presents
Jill Wine-Banks, the Watergate Girl: My Fight for Truth and Justice against a Criminal President
In conversation with JWI CEO, Meredith Jacobs
Thursday, March 18 | 5:00 PM | $10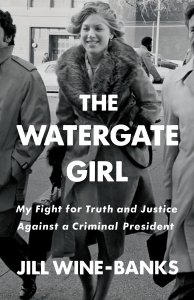 The Bender JCC's celebration of Women's History Month continues with a timely and engaging conversation with the attorney, MSNBC Legal Analyst, and author, Jill Wine-Banks. Obstruction of justice, the specter of impeachment, sexism at work, shocking revelations: Jill Wine-Banks takes us inside her trial by fire as a Watergate prosecutor. Moderated by Jewish Women International's (JWI) CEO, Meredith Jacobs. Presented in partnership with the Pozez JCC of Northern Virginia.
In The Watergate Girl, Jill Wine-Banks opens a window on this troubled time in American history. It was a time, much like today, when Americans feared for the future of their democracy, and women stood up for equal treatment. At the crossroads of the Watergate scandal and the women's movement was a young lawyer named Jill Wine Volner (as she was then known), barely thirty years old and the only woman on the team that prosecuted the highest-ranking White House officials. Called "the mini-skirted lawyer" by the press, she fought to receive the respect accorded her male counterparts―and prevailed.
At once a cautionary tale and an inspiration for those who believe in the power of justice and the rule of law, The Watergate Girl is a revelation about our country, our politics, and who we are as a society.
The book can be ordered through Politics and Prose.  Click here to order the book and don't forget to use the Bender JCC's 10% discount, SPECIAL10.
YOU WILL RECEIVE THE ZOOM LINK 24 HOURS BEFORE THE PROGRAM AND AGAIN 1 HOUR BEFORE. This is a proprietary link that is unique to you and can't be shared. If shared, you will not be able to access the program.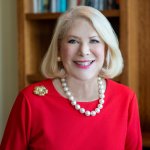 ABOUT THE AUTHOR
JILL WINE-BANKS is currently an MSNBC Legal Analyst, appearing regularly on primetime and daytime shows. She also appears on PBS, Canadian and Australian networks, Sirius XM, NPR, and other radio shows, including Stephanie Miller's, and podcasts. A sought-after speaker, Jill appears before professional, political, women's, and business groups, universities, and law schools. In addition, Jill has written OpEds for the NBC.com, Chicago Tribune, Washington Post, Politico, and Huffington Post. She has also been featured in several documentaries and films, including Academy Award winner Charles Ferguson's Watergate, or How We Learned to Stop an Out of Control President, Robert Redford's All The President's Men Revisited, ABC 20/20, and Michael Moore's Fahrenheit 11/9
ABOUT THE MODERATOR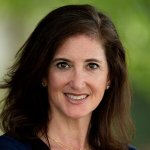 MEREDITH JACOBS is the CEO of Jewish Women International (JWI). She is an award-winning journalist and former editor-in-chief of Washington Jewish Week. She is the author of The Modern Jewish Mom's Guide to Shabbat: Connect and Celebrate—Bring Your Family Together with the Friday Night Meal (HarperCollins) and co-author, with her daughter Sofie, of the bestselling series of interactive journals, Just Between Us (Chronicle Books). Prior to joining JWI, she founded ModernJewishMom.com, the first Jewish parenting website (now part of Kveller), and was the host of the WYPR radio show, Connecting Family and The Jewish Channel television holiday specials, Modern Jewish Mom.
---