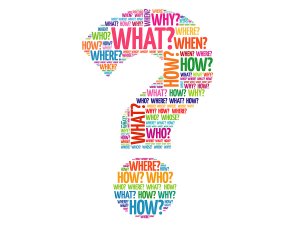 TRIVIA NIGHT!
Sunday, April 11 | 7:00-8:30pm | $5 (per person playing)
 Do you know the National animal of Scotland? The best-selling cereal in America? The winner of the 1970 Oscar for Best Picture?*
Test your knowledge and join us as trivia guru Howard Cohen poses more fun and challenging questions like these at our Virtual Trivia Night! All you need is Zoom, a pen & paper, and be ready to have fun!
How does it work?
~ You can join as an individual or as a pre-set team. For individuals, you'll be assigned a team the night of the game and get to meet new people! Or, if you'd like to request specific people to be on your team, once all parties are registered please email dwilbur@benderjccgw.org with all the names. Teams can be between 3-5 people.
~ We'll do two rounds of questions, with time to meet with your teammates in breakout rooms after each round to discuss the answers. If you're not familiar with breakout rooms on Zoom, don't worry! There's nothing you need to know in advance, we'll take care of it for you. The team with the most correct answers wins! In the event of a tie, there will be a shorter tie-breaker round. Small prizes will be awarded to everyone on the winning team!
~ NO CHEATING – this means no using cellphones, computers, tablets, books, phone-a-friend, smoke signals, etc. Your only resource is your brain and the brains of your teammates. Google is not one of your teammates! Please help us keep this fun and fair for everyone.
~ All ages are welcome, but the questions will be geared to those 60+.
~ A registration is required for EACH person playing. If there are two people in your household participating (i.e. husband and wife), BOTH people in the household must register.
*The Unicorn (really); Honey Nut Cheerios; Midnight Cowboy
The Zoom link will be sent out on the morning of the program. Please check your Spam folder and then contact us if you have not received it by 10am. Please be respectful of the Bender JCC and do not share the link with anyone outside of your household. We look forward to seeing you!
Questions? Please contact Deborah Wilbur dwilbur@benderjccgw.org