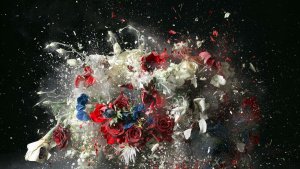 Virtual Lecture: Israeli Contemporary Artists
Co-sponsored with the Pozez JCC of Northern Virginia
CoA Virtual Lecture: ISRAELI CONTEMPORARY ARTISTS
Tuesday, September 15 | 2:30 PM | $10
*A zoom link will be provided a day before the event.
Join us as we learn all about prominent Israeli artists that are highly regarded amongst art communities across the globe. We will discuss reoccurring themes such as the land of Israel, Tanakh (Bible), war and memory, as well as works that deal with pilgrimages during the High Holidays and the fruit of Israel. We will look at art spanning all media; paintings, sculpture, photography, video, and performance. Some of the artists that you will learn about are Adi Nes, Ori Gersht, Nir Hod, Sigalit Landau, Michal Rovner, and more. These artists have received prestigious prizes, are represented by blue-chip galleries and their works have been featured in the most prestigious fairs, Biennales, auctions, and publications.
About the Presenter:
RONNIT VASSERMAN is the founder of Art Connect Group, a full-service art consulting firm located in New York. She has worked for many years for Investment Banks including Goldman Sachs and Merrill Lynch. After a successful career in investment banking, she now dedicates her time to her favorite asset class, art. She has a degree in Fine Arts and Art History. Ronnit presents a variety of events including studio, museum, auction house, and gallery visits.