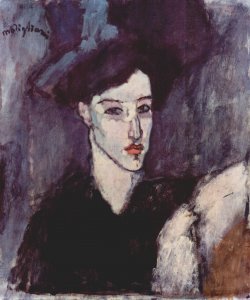 Wednesday | August 19
1:30 PM
Cost: $8
Join us for THE ART OF MODIGLIANI which explores the remarkable life and artworks of this Italian-Sephardic Jewish artist.
His brief life left a legacy of intellectual bravado, brilliant art, and mysterious death. A melodramatic and romantic legend has grown up about him, yet his art endures as pure genius. Presented by Nancy Kotz of Jewish Art Education, dedicated to educating the wider world on the contributions of the Jewish visual arts to Jewish civilization.
Nancy Kotz has worked for a variety of museums and nonprofits including the Smithsonian Institution and the National Gallery of Art. She earned her Bachelor's Degree in Art History and Business from Skidmore College.