Virtual Children's Yoga & Mindfulness
October 14, 2020
10:00 AM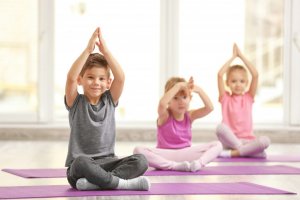 Wednesdays through October 14 | 10 – 10:45 AM
Join Pam Kaufman, our resident yoga expert, for tools and strategies to help you and your little ones move, connect, and relax.
We'll play games, sing songs, read stories, and more.
The practices are easily adaptable to other parts of the day and can help set a foundation for awareness, compassion, problem-solving, and much more.
This class is best suited for kids 0 to 5
DROP-IN classes now available. Contact Jennifer Radosh at jradosh@benderjccgw.org to register.