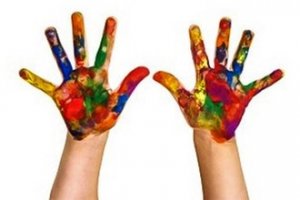 Virtual Big Messy Art Class (2 to 4 year olds)
Wednesdays October 14, 21, 28, and November 4 | 10:00 AM
Cost: $125
Where: You will receive a zoom link 24 hours before the course.
Big Messy Art is going virtual this year!  Each class begins with a read-aloud meaningful book. Then we move into a caregiver involved, open-ended, process-based art project where we explore materials and experiment. Our virtual classroom atmosphere involves self-exploration and learning through play and investigation. At the end of each class, your child will have a work of art to showcase in their home! Materials* will be personally delivered to your home prior to class start.
October 9th is the last day of registration. 
If you have any questions, contact Lauren Dworkin at ldworkin@benderjccgw.org.
*Contactless deliveries are for Montgomery County zip codes only, if we can not access your home from the outdoors, please email Lauren Dworkin at ldworkin@benderjccgw.org and we will make arrangements.