Under One Roof
September 23, 2021
5:30 PM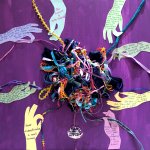 Under One Roof
A Collaborative Community Exhibit
Goldman Art Gallery
August 29 – October 10, 2021
Join us for a special reception with our partner organizations on Thursday, September 23, 5:30 – 7:00 PM.
"Do not be daunted by the enormity of the world's grief… You are not obligated to complete the work, but neither are you free to abandon it."
– The Talmud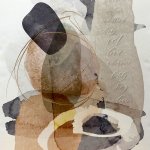 From the evening of September 20 through September 27, the Bender JCC and the Greater Washington Jewish community will celebrate Sukkot, the Jewish fall harvest festival. We are commanded to sit in a sukkah during these 7 days, a wall-less structure symbolizing that our homes are not just for those who dwell daily in them, but for all those in search of shelter, of home, of belonging. Eating and sleeping in these temporary shelters serves as an opportunity to divorce oneself from material possessions and instead focus on that which is truly important. Sukkot is about welcoming the stranger, sharing with our neighbors, and bringing together our community. Sukkot asks of us: how we can make the world around us a better place ― from how to treat each other to how we treat the physical world around us.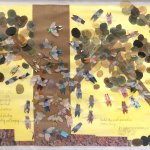 This exhibition was curated with these ideas in mind. Community organizations were invited to join us in our gallery "sukkah" by submitting artwork created collaboratively among staff, volunteers, patrons, board members, etc. engaging with the above Talmud quote. All the work is now "Under One Roof" reminding us that our work is amplified when shared amongst our community.