J TALKS: "And That's the Way It Is": A Look Back at 70 Years of TV News
May 25, 2021
2:00 PM
Purchase Tickets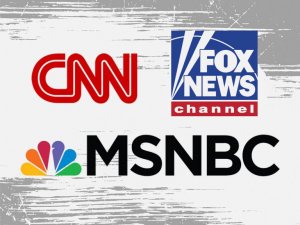 "And That's the Way It Is": A Look Back at 70 Years of TV News
Tuesday, May 25 | 2:00pm | $10
Television news has undergone remarkable transformations in the last seven decades. Beginning with the Camel News Caravan with John Cameron Swayze in 1948, evening newscasts drew tens of millions of viewers nightly, and expanded from 15-minutes to 30-minutes when Walter Cronkite became the anchor of the CBS Evening News in 1963. With the launch of CNN in 1980, TV news expanded to 24 hours a day, seven days a week–and a new era in television journalism was born. Americans no longer had to wait until 6:30p.m. to get their news but could tune in any time to find out what was happening, all over the world. In 1996, TV news would change once again with the launch of two new 24/7 cable channels: MSNBC and six months later the Fox News Channel, which introduced a more partisan approach to news coverage that would have enormous implications on American political life. BACK BY POPULAR DEMAND, guest speaker Brian Rose will look at these sweeping changes and examine the impact–both good and bad–of television journalism over the last seven decades.
ABOUT THE SPEAKER:
Brian Rose is a professor emeritus at Fordham University, where he taught for 38 years in the Department of Communication and Media Studies. He's written several books on television history and cultural programming, and conducted more than a hundred Q&A's with leading directors, actors, and writers for the Academy of Motion Picture Arts & Sciences, the Screen Actors Guild, the British Academy of Film and Television Arts, and the Directors Guild of America.
The Zoom link will be sent out on the morning of the program. Please check your Spam folder if you have not received it by 10am. Please be respectful of the Bender JCC and do not share the link with anyone outside of your household. We look forward to seeing you!
Questions? Please contact Deborah Wilbur dwilbur@benderjccgw.org