Tu B'Shvat Shabbat
January 4, 2019
6:30 - 9:30 PM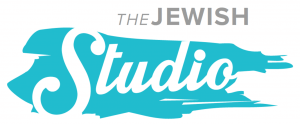 Tu B'Shvat, also known as the "New Year of the Trees," marks the season in which the earliest-blooming trees in Israel emerge from their winter sleep. In modern-day Israel, Tu B'Shvat is also celebrated as an ecological awareness day.
Here at the Jewish Studio, we've decided to follow suit! Please join us for a Tu B'Shvat Shabbat that will include the following program:
Friday night prayer service, led by Cantor David Abramowitz and Cantorial Soloist Sally Heckelman.
Cozy Shabbat dinner, including the customary 7 species of Israel: pomegranates, figs, olives, dates, grapes, wheat, and barley.
Special guest lecture by Dina Kruger on environmental activism with a Jewish twist.
About Speaker: Dina Kruger has over 30 years of experience in energy, environmental, and climate change policy. She advises on regulatory compliance and provides support on energy project development, emerging energy technologies, carbon accounting, climate mitigation, and carbon offset programs. She has worked at the federal, state, and international levels, maintaining strong relationships across the political spectrum.
To join us for the event, please sign up here.
* The event is free, but donations are always greatly appreciated!