The Lessans Family Literary Series Presents: Trailblazing Women, Then and Now
A Panel Conversation with authors, Janice Kaplan, Jennifer Steinhauer, and Marlene Trestman
Moderator: Susan Sloan, author of "A Seat at the Table: Women, Diplomacy, and Lessons for the World."  
Monday, March 8 I 5:00 PM | $10
In celebration of International Women's Day and Women's History Month join us for a timely discussion of inspiring women from history and today. Authors Janice Kaplan, Jennifer Steinhauer, and Marlene Trestman will discuss the trailblazers, glass-shatterers, and move-makers, who paved the way for women's independence, equality, and success. Presented in partnership with the Pozez JCC of Greater Washington.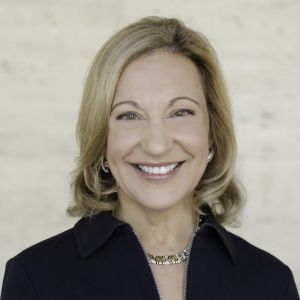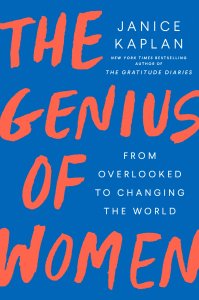 Janice Kaplan
The Genius of Women: From Overlooked to Changing the World
We tell girls that they can be anything, so why do 90 percent of Americans believe that geniuses are almost always men? The New York Times bestselling journalist Janice Kaplan explores the powerful forces that have rigged the system—and celebrates the women geniuses past and present who have triumphed anyway. Even in this time of rethinking women's roles, we define genius almost exclusively through male achievement. When asked to name a genius, people mention Albert Einstein, Leonardo da Vinci, and Steve Jobs. As for great women? In one survey, the only female genius anyone listed was Marie Curie. Janice Kaplan, author of The Gratitude Diaries, set out to determine why the extraordinary work of so many women has been brushed aside.
---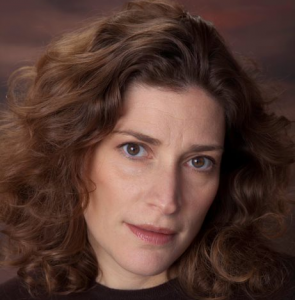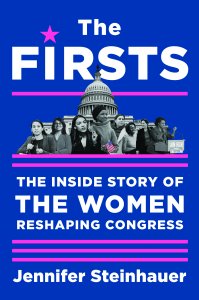 Jennifer Steinhauer
The Firsts: The Inside Story of the Women Reshaping Congress
In November 2018, the greatest number of women in American history entered Congress. From Alexandria Ocasio-Cortez and "the Squad" to "the Badasses" with national security backgrounds, from the first two Native Americans in Congress to the first two Muslim women, all were swept into office on a wave of grassroots support diverse in background, age, professional experience, and ideology. In The Firsts, New York Times reporter Jennifer Steinhauer follows these women's first year in the 116th Congress, chronicling their transition from running trailblazing campaigns to the daily work of governance. Vivid and smart, The Firsts delivers fresh details, inside access, historical perspective, and expert analysis as these women—inspiring, controversial, talented, and rebellious—do something truly surprising: make Congress essential again.
---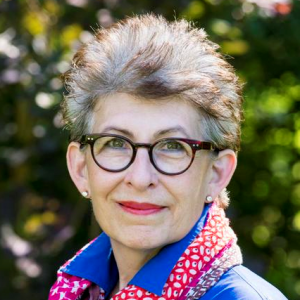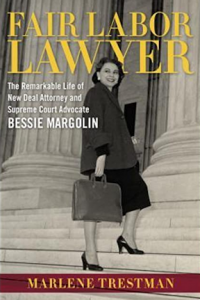 Marlene Trestman
Fair Labor Lawyer: The Remarkable Life of New Deal Attorney and Supreme Court Advocate Bessie Margolin
Before there was a "Notorious RBG," there was an​"Audacious Bessie M." From the New Orlean­s's Jewish orphanage in which Bessie Margolin was raised to the United States Supreme Court. Fair Labor Lawyer traces the inspiring journey of the unsung Jewish legal trailblazer who worked tirelessly to pro­tect Amer­i­can work­ers and their rights. Over the course of her career, Bessie Margolin defended the New Deal's Tennessee Valley
Authority, drafted the rules for American Military Tribunals for Nazi war crimes at Nuremberg, and became the nation's first enforcer of the Equal Pay Act and a founder of NOW. Lacking female role models, Margolin used her brains, beauty and Southern charm to overcome anti­semitism and sexism, win­ning respect in a man's world of law. Fair Labor Lawyer also reveals facets of Margolin's carefully guarded private life, including her risky clandestine romances with high-pro­file gov­ern­ment officials who won her heart — but never her hand in marriage.
---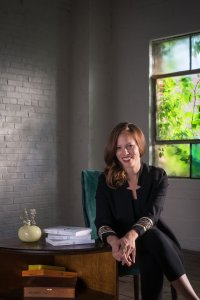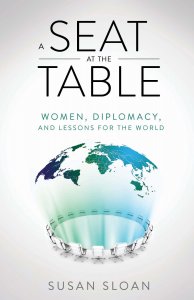 MODERATOR
Susan Sloan is the author of A Seat at the Table: Women, Diplomacy, and Lessons for the World. She works for AJC, a global nonprofit advocacy organization, in Washington, D.C. engaging with diplomats, government officials, community organizers, and international leaders. She has met with more than 60 countries through diplomacy, advocacy, and experiential education. At the age of 30, she completed a life goal of visiting all seven continents. Susan holds a master's degree in Global Strategic Communications from Georgetown University and graduated magna cum laude with a bachelor's degree in Journalism with a major in Public Relations and a minor in Spanish from the University of Georgia. Her passions include urban gardening, cooking, and traveling not in a global pandemic. You can learn more about her at susansloan.com
YOU WILL RECEIVE THE ZOOM LINK 24 HOURS BEFORE THE PROGRAM AND AGAIN 1 HOUR BEFORE. This is a proprietary link that is unique to you and can't be shared. If shared, you will not be able to access the program.
All three books can be ordered through Politics and Prose.  Click below to order the book and use the Bender JCC's 10% discount, SPECIAL10.
Janice Kaplan: https://www.politics-prose.com/book/9781524744236
Jennifer Steinhauer: https://www.politics-prose.com/book/9781616209995
Marlene Trestman: https://www.politics-prose.com/book/9780807173220