Tough Talk: Raising Children in Preparation for a Diverse World
December 5, 2019
7:00 PM
Purchase Tickets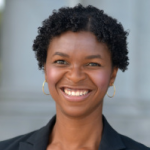 This presentation is designed to help parents and educators feel empowered to talk to their kids about diversity.
Using a 3-pronged approach, Dr. Samantha Sweeney provides attendees with multiple ways in which to have these conversations with kids, making it easy, accessible, and fun!
Parents and educators will walk away with more information and language about diversity as well as specific ideas and activities to implement at home or in the classroom.
Dr. Sweeney uses a variety of techniques to ensure that attendees leave the presentation feeling more knowledgeable and empowered.