The Split between Judaism and Christianity
November 7, 2018
8:00 PM
The Split between Judaism and Christianity
Wednesday, November 7, 2018 | 8:00 PM | Bender JCC Social Hall
Lecture Description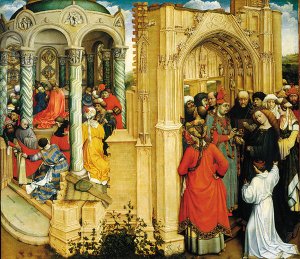 Guest Speaker: John Barclay Burns | Professor Emeritus of Religious Studies, George Mason University
"Jesus' blood be on us and our children". With these grim words, written around 85 CE, the author of the Gospel According to Matthew starkly emphasizes the gulf that had arisen between Judaism and the sect of Christian Jews just 50 years after Jesus' death.
How and why did this schism happen?
Jesus and his first followers made up a small apocalyptic/messianic sect of Judaism. They spoke Aramaic, like other Jews of their time. Torah observance, Temple worship and a rigorous monotheism were at the core of their existence.
But as time wore on, there were key factors that contributed to the Christians' split from Judaism. Followers of Jesus believed that he continued to exist in some recognizable form after his death; the overwhelming influence of Paul, a Jewish convert from the diaspora who "helped" Jesus on his path to divinity, and; the shift from Jewish culture to that of the Graeco-Roman world all contributed to the schism. Perhaps the most disruptive reason was the idea that Jesus was somehow part of a Father-Son-Holy Spirit Godhead.
Reservations are not required.
Fees per lecture are:
free – high school students;
$5 – Residents of CES Life Communities, college students, and co-sponsors
$8 – BASONOVA & Bender JCC members
$10 – the general public
Pay at the door – cash or check only
For more information, please contact BAF.JCCGW@gmail.com.
Subscriptions for the BAF 2017-2018 lecture season are coming soon.