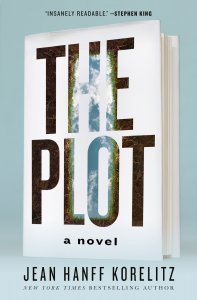 The Lessans Family Literary Series Presents Friday Fiction with Jean Hanff Korelitz, The Plot
Friday, October 15 | 10:30 AM | Free
We are kicking off our 2021-2022 Lessans Family Literary Series with a new 4 part virtual miniseries – Friday Fiction.  We are thrilled to welcome Jean Hanff Korelitz for our first installment of this virtual book club-style program. Jean Hanff Korelitz will discuss her New York Times bestselling novel, The Plot.  Jean will be in conversation with Bender JCC community member, Deborah Kalb.
"The Plot is one of the best novels I've ever read about writers and writing. It's also insanely readable and terrifying. The suspense quotient is through the roof."
– Stephen King
The Plot is a psychologically suspenseful novel about a story too good not to steal, and the writer who steals it. Jacob Finch Bonner was once a promising young novelist with a respectably published first book.  Today, he's teaching in a third-rate MFA program and struggling to maintain what's left of his self-respect; he hasn't written–let alone published–anything decent in years. When Evan Parker, his most arrogant student, announces he doesn't need Jake's help because the plot of his book in progress is a sure thing. Jake is prepared to dismiss the boast as typical amateur narcissism. But then…he hears the plot. Jacob returns to the downward trajectory of his own career and braces himself for the supernova publication of Evan Parker's first novel: but it never comes.  There are many twists and turns in this thriller you can't put down, but no spoilers here!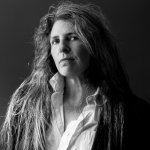 About the Author
Jean Hanff Korelitz was born and raised in New York City was educated at Dartmouth College. She is the author of seven novels, including You Should Have Known (adapted for HBO as "The Undoing" by David E. Kelley and starring Nicole Kidman, Hugh Grant, and Donald Sutherland), Admission (adapted as the 2013 film of the same name, starring Tina Fey, Lily Tomlin, and Paul Rudd), The Devil and Webster, and a new novel, The Latecomer, will be published by Celadon Books in 2022. She and her husband, Irish poet, Paul Muldoon, live in New York City and are the parents of two children.