The Mysterious Disappearance of Zerubbabel
May 8, 2019
8:00 PM
Guest Speaker: Ted Lewis | Blum-Iwry Professorship in Near Eastern Studies at Johns Hopkins University
Wednesday, May 8, 2019 | 8:00 PM | Bender JCC Social Hall
Lecture Description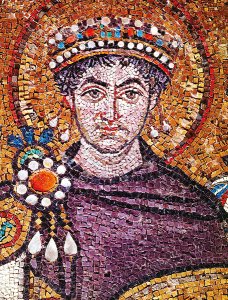 Zerubbabel was the heir of the royal Davidic line following the Babylonian exile.  According to the prophet Haggai, Zerubbabel was God's messianic designate, chosen to be God's own signet ring. The prophet Zechariah calls him "the Branch," a title given elsewhere to the idyllic future Davidide. Near the end of the sixth century BCE, Zerubbabel returns to Jerusalem to lay the foundation of the Second Temple.
Mysteriously, at the height of such expectations, Zerubbabel disappears from the pages of history. His disappearance is one of the greatest mysteries in the Hebrew Bible. How and why the Signet of God disappear? Why are our texts silent on the matter? Was there something nefarious afoot? Who would have stood to benefit most by Zerubbabel's disappearance? Should we be looking externally (to the Persians wishing to stem a growing nationalism?) or internally (to a struggle for power?).
Join Professor Lewis in examining multiple clues that have been left behind to try to solve this mystery.
Reservations are not required.
Fees per lecture are:
free – high school students;
$5 – Residents of CES Life Communities, college students, and co-sponsors
$8 – BASONOVA & Bender JCC members
$10 – the general public
Pay at the door – cash or check only
For more information, please contact BAF.JCCGW@gmail.com.
Subscriptions for the BAF 2017-2018 lecture season are coming soon.