Swing Dance Lessons
Starts March 5, 2020 - Ends April 23, 2020
7:00 PM - 9:00 PM
Thursdays, March 5- April 23
Beginner | 7:00 – 8:00 PM
Intermediate | 8:00 – 9:00 PM
Learn to swing dance with Michael Rossi, part of the Tom Koerner and Debra Sternberg team of GottaSwing, LLC.  The fast pace of most swing dances provides a good cardio workout, and learning the steps helps improve balance, focus and concentration. Swing dancing also provides a workout for the hamstrings, quads, calves and the muscles of the inner thigh.  Swing dancers must use their upper bodies, especially the forearms as well as the muscles of the upper arm and shoulders, to counterbalance the other partner's weight. Find out more about the health benefits of swing dancing here. 
No partner required. No drop-ins allowed.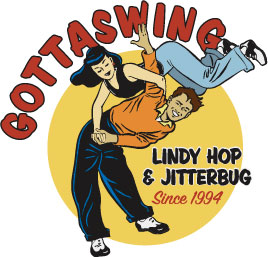 Cost: $120 for either class for 8 week session per person
Special Pricing for Bender JCC members and repeats:
25% off to repeat the beginner class
PLUS
And an additional 20% off for Bender JCC members
(that's 45% off for repeat beginner Bender JCC members!)
OR 20% off intermediate class for Bender JCC members
Contact Rena Silbert at 301-348-3740 for discount codes and for additional information.