Sunflower Bakery
August 30, 2021
12:00 PM - Order Deadline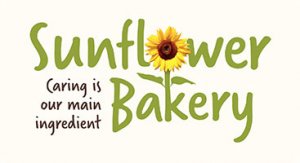 Celebrate Rosh Hashanah with Sunflower Bakery
Order by August 30 at 12 PM to pick up at the Bender JCC on Friday, September 3 from 10:00 AM – 12:00 PM. Sunflower is featuring holiday favorites, delicious new desserts, and round challah (traditional, almond, raisin, and honey whole wheat) to usher in the New Year. Ordering opens on July 25.
Questions? Contact Sunflower at info@sunflowerbakery.org, 240.361.3698.
Sunflower Bakery is a nonprofit, 501(c)(3) that trains young adults with learning differences for employment in the baking and hospitality industries.  Your order helps our students to practice and hone the essential skills they need to secure and sustain employment. Sunflower is pareve and supervised by the Rabbinical Council of Greater Washington.