Strong Inscriptional Confirmations of People in the Hebrew Bible
December 14, 2022
8:00 PM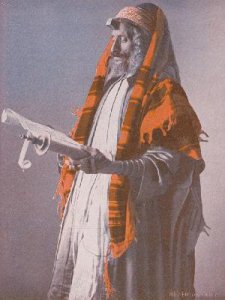 Strong Inscriptional Confirmations of People in the Hebrew Bible
Wednesday, December 14, 2022, at 8 pm via Zoom
Lawrence Mykytiuk, Purdue University
How many people named in just the Five Books of Moses have been confirmed by historians?
Bible-era inscriptions confirm the historical reality of more than 55 persons in the entire twenty-four books Hebrew Bible (Tanach). Most of these inscriptions are from the lifetime of the people in the Bible.
Of 43 Hebrew monarchs in the Hebrew Bible, 16 have been confirmed: 45% of the kings of the northern kingdom of Israel and 30% of the kings of Judah. These confirmations are about 3/8 of the Bible's Hebrew monarchs. Also confirmed have been 25 of approximately 160 Gentile monarchs in the Hebrew Bible or about 15%.
Finally, more than 14 royal officials, priests, and others have been confirmed as recorded in inscriptions; several more await publication. These persons are Hebrew, Assyrian, and Babylonian, plus Persian-empire governors who might not have been Persian. Examples illustrate the two ways researchers identify a biblical person in an inscription.
---
The Biblical Archaeology Forum (BAF) begins its thirty-eighth year this autumn. This season we will welcome presentations from evolutionary biologist Ellen Gretak on ancient DNA, Johns Hopkins Egyptologist Betsy Bryan on the 100th anniversary of King Tut's Tomb discovery, John Ahn of the Howard University Divinity School on the Return from the Babylonian Exile, and several more events which will be listed here as the dates approach
So, please join us for a series of eight scholarly lectures on the latest archaeological research findings and related fields such as history, art, and texts of ancient times in the Near East and Eastern Mediterranean. No reservations.
Fees per lecture are (cash or check only):
free – High school students; $5 – Residents of CES Life Communities, college students, and co-sponsors; $8 – BASONOVA & Bender JCC members $10 – General public.
To subscribe to the entire 8-session lecture series for $48, or for more information, please contact BAF.JCCGW@gmail.com.