Stories from Israel: Screening of Israeli Student Short Films Part 2
June 7, 2020
1:00 PM
Purchase Tickets
The backStorygroup and the Bender JCC are proud to present
Stories from Israel: Screening of Israeli Student Short Films Part 2
Join us for the second part of our Stories from Israel Series featuring shorts by students from the Ma'aleh School of Film and Television in Jerusalem. We will be featuring three films: 
Sushi, Meatballs and Everything
, 
Noa
, and 
the Little Dictator. 
Grab some popcorn and travel with us out of your quarantined home and into these compelling stories told by emerging Israeli filmmakers.
June 3 – 7 | Film Screening
June 7, 1:00 PM | Post-Film Zoom Discussion
The films will be available to screen from Wednesday, June 3 – Sunday, June 7. On Sunday, June 7 at 1:00 PM join us for a post-screening discussion featuring Neta Ariel the Director of Ma'aleh. The discussion will be moderated by the backStorygroup President, Wendy Revel.
 A link and password to screen the films will be provided to registrants on Wednesday, June 3. 
The Zoom information for the post-film discussion with Neta Ariel
will be provided to registrants Thursday evening May 4 with a reminder the morning of Sunday, June 7.
---
Read more about the individual films below: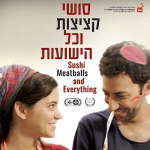 SUSHI, MEATBALLS AND EVERYTHING
Israel | Ma'aleh School | Comedy | 2018 | 10 minutes | Hebrew with English Subtitles
The road to meatballs is paved with good intentions. A young woman decides to stand up to her loving parents-in-law, once and for all. Directed by Liel Gur as her 2nd year project. Sushi, Meatballs and Everything won 2nd place in the Long Short Festival Tel Aviv in 2018.
---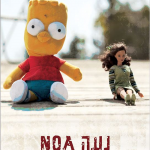 NOA*
Israel | Ma'aleh School | Drama | 2019 | 12 minutes | Hebrew with English Subtitles
Noa, a young girl trying to protect herself from the predator who roams freely around her home, tries to keep up appearances and seem happy in order not to undermine the innocence of her mother and younger sister. One night, when Noa relaxes her guard and finds herself exposed to danger, she manages at the last minute to escape from her house and seek refuge outside. Only then does she realize that her actions have transferred the danger to her younger sister. Directed by Shulamit LIfshitz as her 2nd year project. Noa won the Lyons Prize for Best Student Film (2019) and Best Narrative in the Widescreen International Student Competition, UK.
*This film contains mature material that may be upsetting and is not appropriate for those under the age of 16.
---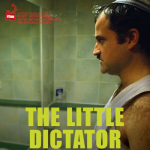 THE LITTLE DICTATOR (INSERT IMAGE)
Israel | Ma'aleh School | Drama | 2015 | 28 minutes | Hebrew with English Subtitles
Yossi Kleinmann, a dull history professor and expert on the political leaders of totalitarian regimes, feels unappreciated both by his students and his domineering wife. One weekend, at the 90th birthday party of his wife's grandmother, a Holocaust survivor, Yossi finds himself in a surreal situation that forces him to face up to himself and his family. The film was created by the sister-brother team of Nurith and Emmanuel Cohn. Nurit directed the film. Emmanuel wrote the script and acts in the lead role. They are both Ma'aleh graduates. This film has won significant prizes in over 20 festivals, screened in over 30.
---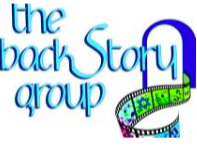 ABOUT the backStorygroup
The backStorygroup is a nonprofit organization whose mission is to help bring perceptions of Israel more in line with its dynamic reality, through the engagement of students and professionals in the cultural and entertainment arenas. To this end, The backStorygroup brings American professional and student media producers, screenwriters, film music composers and other creators to Israel, facilitating cultural awareness and creative collaborations with their Israeli counterparts.
Since we can't currently take people to Israel, we decided to recreate online an important aspect of our trips: Our visits to Israeli film and music schools, where our student participants and their Israeli counterparts view and discuss each others' work, often with input from our participants who are film and music industry pros. Hosting these programs online allows us to give insider access to this popular highlight of backStorygroup trips to people who wouldn't be on our physical trip, and to spotlight Israeli student films for a wider audience.