Celebrate Shabbat with a SPLASH!
August 9, 2019
4:30 - 6:30 PM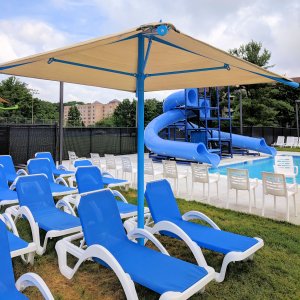 This event is sold out!
Free RSVP  (RSVP required for use of pool facilities)
Splash into Shabbat with the Bender JCC and Beth El! Join us for pool activities and a fun, musical, Kabbalat Shabbat experience by the pool! Extend the evening and bring a picnic dairy dinner for your family to enjoy.
Admission is free! Everyone is welcome!
This program is designed to be accessible to all children. As with all programs, if you or your child needs special accommodations, please contact us so that we can provide a successful experience!
*Food must be dairy or pareve (no meat, please).
Please remember to check our website for up to date program details and weather-related cancellations.
For more information about swimming, please contact Jennifer Radosh at 301-348-3848 or jradosh@benderjccgw.org.
For more information about the Shabbat program, please contact Geryl Baer at 301-652-2606 or gbaer@bethelmc.org.