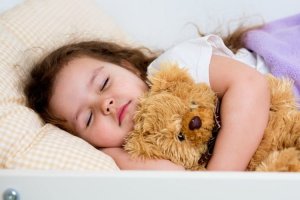 VIRTUAL Solving your Little One's Sleeplessness
Wednesday, January 13 | 8:00 PM
Cost: $15
Where: You will receive a zoom link 24 hours before the course.
Are you struggling with your child's sleep? Are bedtime battles, early rising or multiple night wakings exhausting your family? This short talk will help you understand your child's behavior and suggest gentle steps you can take to help your whole family sleep better. After a quick primer on sleep basics, we will explore common causes of sleep disturbances and tips for promoting healthy sleep habits. Bring your questions – we'll have plenty of time for Q&A!
Bio
Jessica Dodson of Starlight Sleep Coaching (http://www.starlightsleepcoaching.com/) is a certified Gentle Sleep Coach based in Washington DC. She trained with Kim West (aka 'The Sleep Lady') to work with families of children from birth to 5 years old to help them get the rest they need. Jessica's focus is on understanding each family's unique situation, goals, and parenting philosophy, and working with them to develop a plan that works for them. In addition to being a Gentle Sleep Coach,
Jessica is a certified Happiest Baby on the Block educator, working with families of the youngest babies on soothing techniques as well as sleep. She meets clients and gives workshops throughout the DC area and has worked with families nationwide and on five continents.  Jessica is a graduate of the University of Pennsylvania and Johns Hopkins University's School of Advanced International Studies (SAIS). She has lived and worked in North America, Europe, Australia, and Africa. She is married and has two well-rested sons.
Co-Presented by
Bender JCC of Greater Washington
Pozez JCC
Growing Jewish Families
PJ Library
Jewish Federation of Greater Washington

If you have any questions, contact Jennifer Radosh at jradosh@benderjccgw.org.