She Says – Whose Hands Are These?
September 27, 2018
7:00 PM
Reckoning with Becoming the Grown Up in the Room
One day you look down and can't believe those hands are yours!
How is it that suddenly you have become the "grown-up" in the room? What does that mean? How do you keep both your mind and body healthy? Are these the best years of your life?
Panelists: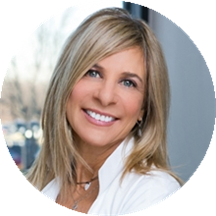 Dr. Tobie Beckerman
Dr. Tobie Beckerman is an OB/GYN and integrative gynecologist at Beckerman Women's Health in Maryland. She has been practicing general obstetrics and gynecology in the Washington, D.C. area since 1988 and has been loving every minute of it. In 2009 she veered from the traditional busy office setting in order to create a unique, special Gyn practice that would give women time, comfort, connection and cutting-edge medicine.
A native Washingtonian, Dr. Beckerman graduated with honors from the University of Maryland with a B.S. in nutrition research, attended the George Washington University School of Medicine, and completed her residency in Obstetrics and Gynecology at George Washington University Hospital.
In 2007 and again in 2011, Dr. Beckerman was voted the top gynecologist by a survey of patients conducted by Bethesda Magazine. A Washington Finest article, entitled "Putting a Face to Women's Healthcare," featured her compassionate approach to medicine.
Dr. Beckerman is also recognized in the community for her interest and expertise in menopause management and genetic screening for breast cancer. She speaks both publicly and with individual physicians, educating them on these topics. Most recently she has added a new dimension to her comprehensive care by bringing in the latest in laser therapy- both medical and cosmetic.
She finds being a doctor deeply rewarding and receives tremendous gratification in taking care of women of all ages throughout their lives. This is why Dr. Beckerman takes the time and attention to sit down and talk face-to-face with all of her patients for 30-60 minutes, getting acquainted with their personalities, families, and personal interests, and customizes treatment options to each woman's unique needs and preferences.
Dr. Tobie Beckerman embraces spirituality, is active in her community and with numerous charities, loves sports, the outdoors, and keeping up with current events. Above all, she is passionate about her family— her pride and joy — which include three children, two of whom are married, and one grandchild.
---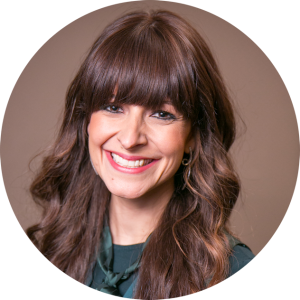 Devorah Buxbaum
Originally from Denver, Colorado, Devorah Buxbaum has been bringing her passion and warmth to Jewish education, outreach, and community work since her childhood. While still in her teens, Devorah created educational children's programs and began a summer day camp that grew from her backyard to a full-blown organized camp for the Denver Jewish community.
Devorah and her husband, Rabbi Shlomo Buxbaum, moved to the Greater Washington area in 2010 to lead Aish of Greater Washington. During her tenure, Devorah hosted weekly Torah classes, led challah baking sessions, and various other programs attracting women from all Jewish backgrounds. She has also launched a "Sunday school" type program for women and a club for girls who are approaching or who have just celebrated their Bat Mitzvahs. Using her Masters in Social Work degree, Devorah also mentors and coaches many women.
Devorah resides in Silver Spring, MD with her husband and five 5 beautiful children.In 2018, Devorah and her husband, Rabbi Shlomo Buxbaum, launched a new organization the LEV Experience. LEV Experience is a Jewish engagement program that brings the programming into the homes, offices, and communities of its participants with the goal of empowering individuals to find greater meaning and purpose in their lives through Jewish learning and values.
---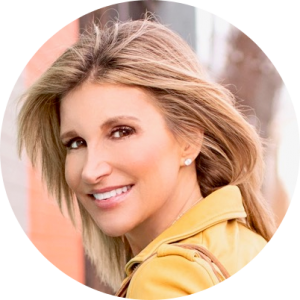 Elise Museles
Elise Museles is the creator of Food Story and the wildly popular blog
Kale & Chocolate
. As a certified eating psychology and health coach, she is also an author, speaker, teacher, and host of the soon to be released podcast, Once Upon A Food Story. Elise is the recipient of a grant at the National Institutes of Health and serves on the Board of Directors of Environmental Working Group. She is on a mission to help people create a healthier relationship with food and their bodies by changing what's on their plate and what's in their minds. Elise is the author of the best-selling book, Whole Food Energy, and shares daily inspiration (and mouthwatering photos!) on
Facebook
and
Instagram
.
For questions or more information please contact Jodi Shulimson – JShulimson@benderjccgw.org