She Says – Resilience: When Life Throws You Curve Balls
December 5, 2018
7:00 PM
She Says: Real Women, Real Conversations, a program in partnership with the Bender JCC and Jewish Women International (JWI) is a unique program for women to have honest, authentic conversations about relevant issues of today.
In this four-part series is women will share insights and experiences and lead thought-provoking conversations on a variety of relevant and challenging topics affecting women today. This program is intended for women only.
Beverages and light food served.
Panelists:
Jennifer Burman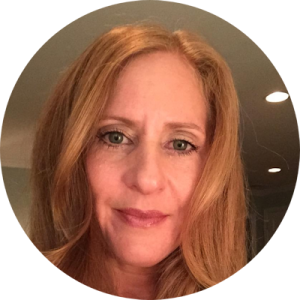 Jennifer Burman is originally from Potomac, Maryland. She followed her heart out to Boulder, Colorado in 1986, to pursue her college career and her dream of becoming a psychotherapist. Her most memorable job in Boulder was teaching adults with mental illness life skills as well as developing an art therapy program for adults with schizophrenia. After college, she spent time in Telluride, Co, Maui and Nantucket and one year back in Potomac, where she worked at The Jewish Foundation for Group Homes. Eventually, she made her way to Philadelphia to attend The University of Pennsylvania where she earned her MSW in Social Work. From 1996-2009 she worked at a private practice in Jenkintown, Pa. Counseling children, teens, and couples. After she ended her career as a therapist, Jennifer spent most of her time raising her girls, volunteering at Germantown Academy, where she continues to run the parenting book club, and with The Jewish Federation.
Searching for spirituality and meaning as she approached her 40th birthday in 2009, Jennifer found her passion for yoga. Yoga was and continues to guide her and ground her through life's challenges. After going through the trauma of her husband's incarceration which began in 2015, Jennifer decided to write her story. In 2017 she published her first book, A Widow's Walk, Life Before and After My Husband Went To Prison. Jennifer now resides in Gladwyne, PA with her two daughters Eliza and Ava and her dog Dasher where she is working on her next book.
---
Dr. Wendy Hookman
Dr. Wendy Hookman is Founder and Medical Director of Washington Center for Women's and Children's Wellness, a unique group practice in Bethesda. Board Certified in both Psychiatry and Obesity Medicine, Dr. Hookman focuses her individual practice exclusively on Women's Issues, including those surrounding relationships & marriage, pregnancy & parenting, sexuality & life transitions, weight & stress management. She and her team focus on overall wellness, not merely the individual symptoms or diagnoses. They have appeared as Psychiatric Experts on CNN, FOX News, CNBC, and MSNBC.
She is a Faculty Member of GWU School of Medicine and Former Director of the Women's Mood Disorders Program at Georgetown University Hospital.
---
Karen Paul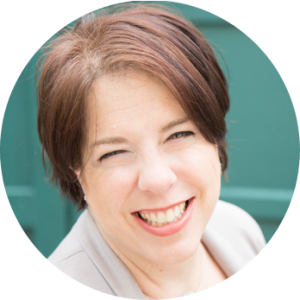 Karen Paul is a writer with a focus on essay and memoir, and a non-profit manager and fundraiser who has been working for progressive causes for nearly 30 years. She most recently was the Executive Director of the Tikkun Olam Women's Foundation of Greater Washington, and prior to that was the Washington Director of the New Israel Fund. For over a decade Karen managed her own fundraising consulting business, KPS Development, training and strengthening social justice organizations in the DC metro region.
Karen's early career included positions at NARAL Pro-Choice America, National Immigration Forum, and Dance Theatre of Harlem. Karen is a part of the Selah Jewish leadership network and was accepted twice into the bi-annual Jenny McKean Moore writing program at George Washington University. She has had essays, short stories, and poems published in Lilith magazine, Washington Post, Sh'ma, Red Wheelbarrow literary magazine, Scribblers on the Roof, Guideposts, Seltzer ezine, and Heartsongs anthology. Currently, on hiatus from paid work, Karen is writing a book on her experience with illness, caregiving and her life as a new widow, and lives with her three children and their dog and hedgehog in Takoma Park, MD.
---
Questions: Please call Jodi Shulimson at 301-348-3769 or email