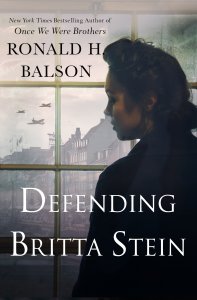 The Lessans Family Literary Series: Ron Balson, Defending Britta Stein: A Novel
Friday, March 18 | 10:30 AM (EST) | Free
Virtual Program – Via Zoom
The Lessans Family Literary Series is proud to present the 3rd of our 4 part virtual miniseries – Friday Fiction.   We are thrilled to welcome back critically acclaimed author Ron Balson for this installment of our virtual book club style program.  Ron will discuss his new book, Defending Britta Stein.  Ron will be in conversation with JCC community member and author Deborah Kalb.
ABOUT THE BOOK
Defending Britta Stein is Ron Balson's thrilling take on a modern-day courtroom drama, and a masterful rendition of Denmark's wartime heroics.  Chicago, 2018: Ole Henryks, a popular restauranteur, is set to be honored by the Danish/American Association for his many civic and charitable contributions. Frequently appearing on local TV, he is well known for his actions in Nazi-occupied Denmark during World War II, most consider him a hero.
Britta Stein, however, does not. The ninety-year-old Chicago woman levels public accusations against Henryks by spray-painting "Coward," "Traitor," "Collaborator," and "War Criminal" on the walls of his restaurant. Mrs. Stein is ultimately taken into custody and charged with criminal defacement of property. She also becomes the target of a bitter lawsuit filed by Henryks and his son, accusing her of defamation and intentional infliction of emotional distress.
Attorney Catherine Lockhart, though hesitant at first, agrees to take up Mrs. Stein's defense. With the help of her investigator husband, Liam Taggart, Lockhart must reach back into wartime Denmark and locate evidence that proves Mrs. Stein's innocence.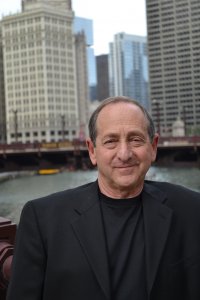 ABOUT THE AUTHOR
Ronald H. Balson is an attorney, professor, and writer. His novel The Girl From Berlin won the National Jewish Book Award and was the Illinois Reading Council's adult fiction selection for their Illinois Reads program. He is also the author of Eli's Promise, Karolina's Twins, The Trust, Saving Sophie, and the international bestseller Once We Were Brothers. He has appeared on many television and radio programs and has lectured nationally and internationally on his writing. He lives in Chicago.