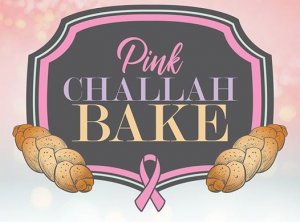 Pink Challah Bake
Friday, October 30 | 11:00 AM | $15
In honor of Breast Cancer Awareness Month, the Bender JCC is excited to partner with Myriad Women's Health and LEV for a meaningful program filled with challah baking, educational resources, BRCA screening, and testing information.
Devorah Buxbaum from LEV will guide us through making challah dough from scratch and braiding the loaves while sharing the symbolism and traditions associated with this special bread.
We will also be joined by Ali Rogin of PBS NewsHour and author of, Beat Breast Cancer Like a Boss, as well as Nadine Flaharty, CNM at Women's Health Specialists in Rockville, MD.
Please join us for this special virtual event!
Registration includes:
1 Swag Bag is included in the ticket price. 
They will be available for pick up in the Bender JCC parking lot on Thursday, October 29, between 2:00 – 4:00 PM.
Ali Rogin of PBS NewsHour and author of the new book "Beat Breast Cancer Like a Boss" will share how she and her family (father Max Weinberg, longtime drummer for Bruce Springsteen and Conan) used this information to be proactive with their health.
Nadine Flaharty, CNM at Women's Health Specialists in Rockville, MD., will discuss the benefits of BRCA testing, what you can do to PREVENT cancer in yourself and your family, and how you can easily do the testing AT HOME!
For more information, please contact Marcie Blackman at mblackman@benderjccgw.org or 301.348.3808.
Take this quiz provided by Myriad and Nadine to see if you qualify for BRCA testing: https://www.mygenehistory.com/benderjcc
The first 25 people to complete the quiz will receive a free copy of Ali's book in the mail following the event!
This program is made possible by the generous support of Myriad Women's Health.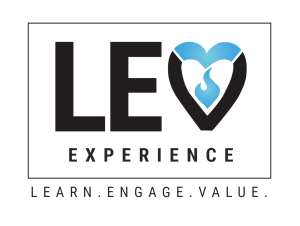 *BRCA testing is a genetic test that looks at the sequence or code of the BRCA1 and/or BRCA2 genes. Changes or mutations in the genetic code indicate increased cancer risks. It is estimated that around 1 in 40 people of Ashkenazi Jewish ancestry are BRCA positive relative to 1 in 300-400 in the general population. It takes about three weeks to get results.
Pink Challah Bake Ingredients:
For Yeast:
2 Tablespoons yeast
½ cup warm water
1 teaspoon sugar
For Dough:
2 eggs
½ cup oil
2/3 cup sugar
5 cups flour
1 cup warm water
2 teaspoons salt
Instructions:
Proof the yeast: Place these ingredients in a bowl until the yeast gets bubbly.
In a separate bowl, combine 2/3 cup sugar, eggs and oil.
Add the proofed yeast.
Add the flour. Do not mix yet.
Add one cup of water.
Add salt.
Mix.
Knead until dough is a nice smooth ball.
Allow dough to rise for 30 minutes.
Divide dough into 2 balls and make each ball into one nice size challah. Put into greased challah pan. Let rise for about 30 minutes.
Brush challah with egg wash and add toppings of your choice. Bake in a preheated 350 degree oven for 30-40 minutes until golden.