Photography Exhibit Participants
January 20, 2019
L'dor V'dor: Celebrating the Women of our Community
March 1 – April 4, 2019
Reception with the Participants: Wednesday, March 13 | 5:30 – 7:30 PM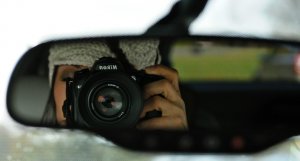 CALL FOR ENTRIES
The Bender JCC invites you to apply to participate in our upcoming photography exhibition in the Goldman Art Gallery: L'dor V'dor: Celebrating the Women of our Community.
ABOUT THE EXHIBIT
In celebration of Women's History Month, The Bender JCC's Goldman Art Gallery is proud to present a visual testament to the vibrant women of our community with an exhibit of photographs taken by professional photographer, Melissa McGowan. L'dor V'dor means "from generation to generation." The photographs in the exhibit will offer a glimpse into generations of women who share their knowledge, wisdom, and experiences with the next generation, thus forever strengthening the bonds and vitality of our community.
HOW IT WORKS
Participants are selected by a special committee for the Goldman Art Gallery. Once selected, a twenty-minute photo shoot with each family unit will be scheduled with the photographer, Melissa McGowan. One photograph from this shoot will be featured in the exhibit. The photographs and accompanying statements (written by the participants) are intended to capture the stories and experiences of the women as described through one of the prompts below (see application).
ELIGIBILITY AND SPECIFICATIONS
This opportunity is open to all women and girls living in the Greater Washington DC Area
 A least two generations of a family must be represented
 All family members wishing to participate must be available to participate in a photo shoot between January 28 – January 31.
If you have any questions or concerns about eligibility or qualifications please contact Lisa Del Sesto or call 301-348-3756.
IMPORTANT DATES
All applications must be submitted no later than JANUARY 20.
Selected participants will be notified no later than JANUARY 23.
All selected participants are encouraged to attend a wine and cheese reception on March 13.