VIRTUAL Parenting with Confidence: Taking Care of Ourselves and Our Children During Covid
November 18, 2021
8:00 PM
Purchase Tickets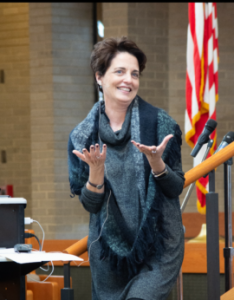 VIRTUAL Parenting with Confidence: Taking Care of Ourselves and Our Children During Covid
Thursday, November 18 | 8:00 PM
Cost: $15
Where: You will receive a zoom link after you register
Parenting with Confidence: Taking Care of Ourselves and Our Children During Covid
Every day, we are bombarded with stimuli that set us up to respond with reactivity. This has only been heightened during Covid-19. As a result, we all carry some amount of angst in our hearts and souls. Managing stress involves adjusting our expectations and our priorities, along with finding ways to recharge. In this session, Dr. Kay will help you to observe how stress impacts your body and mind. Participants will be able to walk away with simple tools for practicing a calm presence daily and responding effectively in the face of challenges.
About Dr. Kay Abrams
Dr. Kay Abrams is a psychologist in private practice and the parent of three young adults.  She brings to us 25 plus years of experience working with children, adolescents, and families.
In addition to providing individual and family therapy, her group practice, Abrams & Associates, Center for Family Psychotherapy, in Kensington and Rockville, offers social and behavioral assessments, play therapy, teen girls groups, social skills groups, parent consultation, and marital therapy.
Dr. Abrams works to bring psychology to the community through her public speaking, media work and her writing.  She is the author of the "Parenting
with Confidence" column in the Washington Parent Magazine. You can access many of her articles and podcasts on her website, abramsandassociates.com
If you have any questions about this program, contact Jen Radosh at jradosh@benderjccgw.org.
Presented by the Bender JCC, Pozez JCC of Northern Virginia's Growing Jewish Families, The Jewish Federation of Greater Washington, and PJ Library.