Bagels & Business
May 6, 2021
9:00 AM
Virtual Bagels and Business featuring
Norman Pozez, Executive Chair of Eagle Bancorp, Inc. and EagleBank
Charles Levingston, Executive Vice President, and Chief Financial Officer, Eagle Bancorp, Inc. and EagleBank
Thursday, May 6 at 9 AM
Networking opportunities will take place in break-out rooms upon program completion.
Norman Pozez, Executive Chair of Eagle Bancorp, Inc. and EagleBank will join us to share his business insights and experience as a leader in real estate and banking. Charles Levingston, EagleBank and Company Executive Vice President and Chief Financial Officer, and Bender JCC board member will also be participating in the conversation.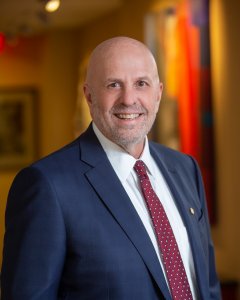 ABOUT NORMAN POZEZ
Mr. Pozez is Executive Chair of Eagle Bancorp, Inc. and EagleBank. He is Chair and Chief Executive Officer of The Uniwest Companies, which includes: Uniwest Construction, Inc., Uniwest Commercial Realty, Inc. and Uniwest Hospitality, Inc.
Mr. Pozez has been in the real estate development field for over thirty-five years. Previously, he was Chief Operating Officer of The Hair Cuttery of Falls Church, VA and served as a Regional Director of Real Estate and Construction for Payless ShoeSource. During his tenure at Payless,
Mr. Pozez served on the Board of Directors of Bookstop, Inc., which was sold to Barnes and Noble in 1989. Mr. Pozez is a licensed Real Estate Broker in Washington, DC, Maryland and Virginia. Since 1979, Mr. Pozez has been an active member of the International Council of Shopping Centers and is a Board member of a number of non-profit organizations serving community needs in and around the Washington, DC metropolitan area.
Mr. Pozez has extensive experience with regional and national companies and well as real estate and corporate governance. He holds an A.B. degree, magna cum laude, from Washington University in St. Louis and a JD from the Washburn University School of Law.
He is also a generous philanthropist and in 2019 the JCC of Northern Virginia was named the Pozez JCC.
---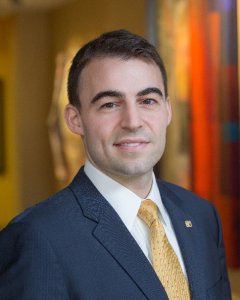 ABOUT CHARLES LEVINGSTON
Mr. Levingston is Executive Vice President and Chief Financial Officer of the Bank and Company since April 2017 and previously served as Executive Vice President of Finance at the Bank. Mr. Levingston, a Certified Public Accountant, served in various financial and senior management roles at the Bank prior to his current role. Mr. Levingston joined the Bank in January 2012, and previously worked at The Federal Reserve Banks of Atlanta and Philadelphia as a commissioned Bank Examiner, and at PriceWaterhouseCoopers as a Manager in the Advisory practice.
---
Elana Fine, COO of VWG Wealth Management, will facilitate the conversation.
Events are free of charge, but advance RSVPs are requested.
The program will take place by Zoom and a link to participate will be emailed closer to the event.
About Bagels and Business:
Bagels and Business is a networking and learning opportunity for both emerging and seasoned business professionals. The program include moderated discussion and audience Q&A with local business leaders followed by networking opportunities.
Thank you to our sponsors:
Platinum

Gold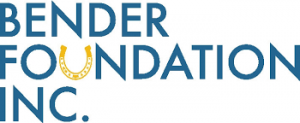 Bronze
Blake Real Estate, Inc.
Snyder Cohn – CPAs and Trusted Advisors
If you would like to help support ongoing Bagels and Business programming, please click here