IN PERSON Mini Drum Circle, Music & More! (2- to 5-year-olds) Lead by Bach to Rock
April 6, 2021
4:15 PM
Purchase Tickets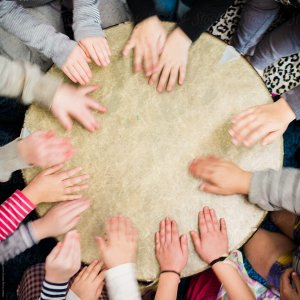 IN PERSON Mini Drum Circle, Music & More! (2- to 5-year-olds)
Lead by Bach to Rock
Tuesdays April 6 – 27  | 4:15  – 4:45 PM
Cost: $80
Where: Front Lawn at the JCC
Whether they're a budding rock-star or an aspiring classical soloist, Rock City is the place to find real music education for your preschooler.
Through dynamic musical and movement-based activities, exposure to live instruments and musically inspired story-time, budding young musicians gradually develop the skills needed to read music, play simple rhythms and develop fine motor control – skills that are essential for future success in playing an instrument.
Classes focus on foundational musical concepts such as fast and slow, sound and silence, high and low and even singing major scales and exciting drum circles!
Bach to Rock will provide each student with their own musical instrument (no sharing). For extra comfort bring your own picnic blanket!
Social distancing, limited class size, no sharing of equipment, along with other safety guidelines will be followed during class. All kids over 2 and caregivers are required to wear a mask. Caregivers will be required to stay for the entirety of the program. We will also require caregivers to fill out a Bender JCC Daily Health Form the morning of every class.
In the case of inclement weather, classes will be rescheduled.
If you have any questions, contact Jen Radosh at jradosh@benderjccgw.org.