Market and Economic Outlook and Estate Planning Topics for the Coming Year
March 16, 2021
1:15 PM
Market and Economic Outlook and Estate Planning Topics for the Coming Year
Tuesday, March 16 | 1:15 PM | On Zoom
Join the JCC Men's Club for a talk by Josh Kuhnert, Ashley Weeks & Doug Woodward, TD Bank. 2021: The election is over and there is light at the end of the Covid-19 tunnel. What is next? TD Bank, one of the nation's largest financial services companies, and the TD Private Client Group present an economic and market outlook for the coming year with a focus on estate planning issues to consider under the new administration and Congress. Open to the community.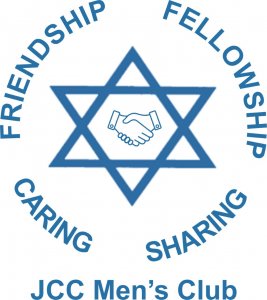 – On Zoom
https://us02web.zoom.us/j/209025248?pwd=Rkdud2VNWmFSMnU5aWdyN0ZwZy9mdz09
For more information, contact David Gross at davidgross543@gmail.com or 301-762-0862.
---