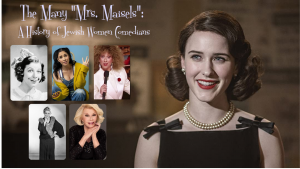 The Many "Mrs. Maisels": A History of Jewish Women Comedians
Thursday, January 20 l 5:00 – 6:30 PM l $10
Jewish humor comes by its subversiveness honestly: Jewish theology and culture encourage us to constantly question authority. Male Jewish comedians in twentieth-century America have famously demonstrated these subversive tendencies through their socially and politically critical comedies. This presentation argues that Female Jewish comedians in twentieth-century America have demonstrated the same level of subversive tendencies but in markedly different ways. This session will examine the history of rule-breaking, paying special attention to pioneers like Sophie Tucker, Fanny Brice, Joan Rivers, Elayne Boosler, and Sarah Silverman.
This J Talk will be held virtually, zoom link will be provided on the day of the event.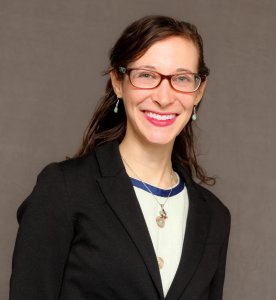 Grace Overbeke, Ph.D.: Grace Kessler Overbeke is an Assistant Professor in the Theatre Department of Columbia College with a focus on Comedy Writing and Performance. Previously, she served as the Perilman Postdoctoral Fellow in Jewish Studies at Duke University. Her most recent scholarship appears in Shofar: An Interdisciplinary Journal of Jewish Studies, Theatre Topics, and Theatre Annual. Other publications appear in The New England Theatre Journal, Theatre Survey, Studies in American Humor, and The Jewish Forward. She was the recipient of the Mark and Ruth Luckens International Prize in Jewish Thought and Culture, and the Northwestern Crown Center Fellowship for Jewish and Israel Studies. She received her B.A. in Theatre and English from Wesleyan University and her M.A. and Ph.D. from Northwestern University's Interdisciplinary PhD in Theatre and Drama.
Questions? Contact Lindsay Frankel