Voices of Asylum Seekers in Israel
February 16, 2020
7:00 PM
An evening about Judaism, Refugees and Social Justice in Israel.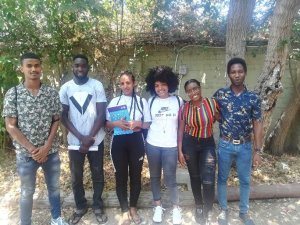 Join us for an exclusive opportunity to meet Teklit, a young asylum seeker  from Eritrea, as he shares his remarkable life story.
Learn about his escape from Eritrea and the hazardous journey to Israel, plus the current situation asylum seekers are facing in Israel today. Eran Baruch, BINA: The Jewish Movement for Social Change's Executive Director, will share what BINA is doing to help and will lead a discussion about Israel's approach to refugees since the establishment of the State.
"You shall love the stranger as yourself, for you were strangers in the land of Egypt"

Leviticus 19:34
For more information, contact Gal Naor at 301-348-3849.
Brought to you in partnership with BINA: The Jewish Movement for Social Change and Adat Shalom Reconstructionist Congregation.