The Lessans Family Literary Series Presents
A Conversation with Maya Lee & Heather Dune Macadam
Sunday, April 24 | 7:00 PM (EDT) | Free | Virtual Program (ZOOM)
In commemoration of International Holocaust Remembrance Day join the Bender JCC for a virtual conversation with Maya Lee, author of The Nazis Knew My Name: A Remarkable Story of Survival and Courage in Auschwitz and Heather Dune Macadam, author of the international bestseller 999: The Extraordinary Young Women of the First Official Jewish Transport to Auschwitz. Lee and Macadam will discuss the extraordinary stories of women of the Holocaust – their bravery, courage and kindness, explored in their books. The program will be moderated by local community member and author, Deborah Kalb.
ABOUT THE AUTHORS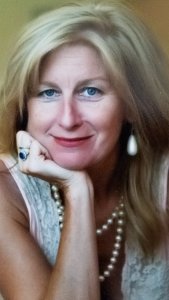 HEATHER DUNE MACADAM is a PEN America Literary Award Finalist, a Goodreads Choice Awards Nominee, and an Amazon Best of the Year Selection. She is also the author of Rena's Promise: A Story of Sisters in Auschwitz. A board member of the Cities of Peace: Auschwitz and the director and president of the Rena's Promise Foundation, her work in the battle against Holocaust denial have been recognized by Yad Vashem in the UK and Israel, the USC Shoah Foundation, the National Museum of Jewish History in Bratislava, Slovakia, and the Panstowe Musem of Auschwitz in Oswiecim, Poland. Ms. Macadam has a master's degree in creative writing and received a Presidential Grant for Research from Savannah College of Art and Design, and a PEN American stipend. She is the Producer and Director of the documentary film, 999: The Extraordinary Young Women of the First Official Jewish Transport to Auschwitz, and her work has been featured in National Geographic, on PBS, and other major media outlets.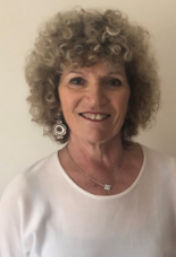 MAYA LEE is the daughter of Magda Hellinger. She is an accomplished businesswoman and fundraiser with several nonprofit organizations. After co-authoring an autobiography of her Holocaust survivor husband, she encouraged her mother to document her own story. Maya subsequently conducted wide-ranging research to fill out her mother's story. The Nazis Knew My Name is the result.
---
ABOUT THE BOOKS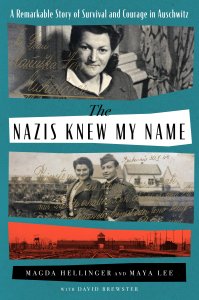 The Nazis Knew My Name is a thought-provoking story which focuses on the bravery and kindness of Magda Hellinger Blau – a Jewish prisoner chosen by SS guards to be a prison leader, forced to straddle the difficult worlds of her fellow prisoners and the Nazis who imprisoned her.
Using her mother's short memoir as a starting point, this book is Maya Lee's deep-dive into her mother's life and the power of kindness in the face of adversity, as she connects with fellow Auschwitz survivors and forms new friendships throughout her journey. The Nazis Knew My Name is a poignant and personal exploration of the prisoners in the Holocaust camps and the importance of remembering – and sharing – their stories.
999: The Extraordinary Young Women of the First Official Jewish Transport to Auschwitz begins its story on March 25, 1942, when nearly a thousand young, unmarried Jewish women, many of them teenagers, boarded a train in Poprad, Slovakia. Believing they were going to work in a factory for a few months, they were eager to report for government service and left their parents' homes wearing their best clothes and confidently waving good-bye. Instead, the young women were sent to Auschwitz. Only a few would survive.
Macadam reveals their stories, drawing on extensive interviews with survivors, and consulting with historians, witnesses, and relatives of those first deportees to create an important addition to Holocaust literature and women's history.