Lessans Family Literary Series: Cocktails & Conversations with David E. Lowe
September 30, 2020
5:00 PM
Purchase Tickets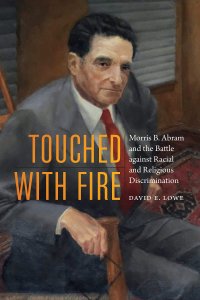 Lessans Family Literary Series Presents:
Cocktails & Conversations with David E. Lowe
Touched with Fire: Morris B. Abram and the Battle Against Racial and Religious Discrimination
Wednesday, September 30 | 5:00 PM | $10
Join us for Cocktails and Conversations with David E. Lowe author of Touched with Fire: Morris B. Abram and the Battle Against Racial and Religious Discrimination. Lowe tells the powerful and timely story of Civil Rights attorney, Morris Abram. From humble beginnings, Abram rose to positions of power and influence during his life, speaking out for Soviet Jews behind the Iron Curtain, Israel's legitimacy as the Jewish State, desegregation during the Jim Crow era, and racial equality in Georgia's electoral system which led to the Supreme Court's 'one person, one vote' ruling. David Lowe won the 2019 National Jewish Book Award for Biography for this little-known story of Jewish leadership and courage. Abram's varied career sheds light on our own troubled times.. Make sure to mix up the signature cocktail: Fireball Hot Apple Cider.
Presented in Partnership with Pozez JCC of Northern Virginia and JCRC of Greater Washington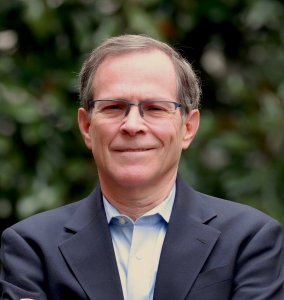 Touched with Fire can be ordered through Politics & Prose, a local bookstore in Washington, DC. Books ordered through Politics & Prose will include a signed book plate. Click the registration link and use your 10% promo code included in your registration confirmation email to order your copy.
The Zoom link for the event will be emailed to all registrants 24 hours before the program. Please check your email between 4:00 – 6:00 PM the day before the program to make sure you received the Zoom link. If it's not in your "inbox," please check "junk" or "spam" folders. No confirmation? Please contact Marcie Blackman at mblackman@benderjccgw.org.