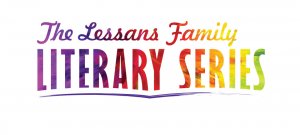 The Lessans Family Literary Series: Judy Batalion, THE LIGHT OF DAYS: The Untold Story of Women Resistance Fighters in Hitler's Ghettos
Wednesday, April 7 | 7:00 PM | $10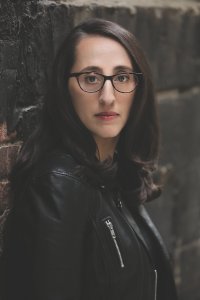 Join in observation of Yom HaShoah, as we welcome Judy Batalion author of THE LIGHT OF DAYS: The Untold Story of Women Resistance Fighters in Hitler's Ghettos.  Batalion has published both an adult and young readers' edition of her book, making this a perfect intergenerational family program.
The Light of Days brings to light the extraordinary accomplishments of brave Jewish women who became resistance fighters and were a group of unknown heroes. Of the legions of stories of World War II and the Holocaust that shape our understanding of those history-changing events, one of the most extraordinary has remained hidden until now: the daring resistance efforts of Jewish women in the ghettos of the Nazi occupation. Batalion shares the acts of defiance and rebellion of women who saw and acknowledged the truth of their time, worked together, and risked their lives in the fight for justice and liberty. The Light of Days is a meticulously researched and grippingly told David-and-Goliath history that sheds light on the invaluable role these unsung heroines played in fighting against and surviving Hitler's Final Solution.
Batalion shares the hope and daring nature of these remarkable women, focusing on Renia Kukielka, a young Jewish woman who disguised herself as a Catholic girl and broke through ghetto borders with weapons and cash strapped to her torso. She smuggled sick youth, planned rescue operations, and masterminded her own escape from a Gestapo prison. She lived to be 90, known by friends and family for her sense of humor, her love of fashion, and her kindness.
A gripping, poignant tale of extraordinary female agency, The Light of Days reminds us of the importance of recognizing the control we have over our own selves even during the darkest times.
Judy Batalion is the author of White Walls: A Memoir About Motherhood, Daughterhood and the Mess in Between. Her essays have appeared in the New York Times, the Washington Post, the Forward, Vogue, and many other publications. Judy has a BA in the History of Science from Harvard, and a PhD in the History of Art from the Courtauld Institute, University of London, and has worked as a museum curator and university lecturer. Born in Montreal, where she grew up speaking English, French, Hebrew, and Yiddish, she now lives in New York with her husband and three children.
THE LIGHT OF DAYS: THE UNTOLD STORY OF WOMEN RESISTANCE FIGHTERS IN HITLER'S GHETTOS by Judy Batalion
https://www.politics-prose.com/book/9780062874214
THE LIGHT OF DAYS YOUNG READERS' EDITION: THE UNTOLD STORY OF WOMEN RESISTANCE FIGHTERS IN HITLER'S GHETTOS by Judy Batalion
https://www.politics-prose.com/book/9780063037694
Please use coupon code: SPECIAL10 to receive 10% discount of your purchase.
*Presented in partnership with the Jewish Federation of Reading/Berks