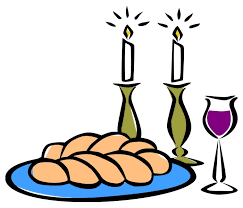 Join us at the Bender JCC to welcome Shabbat with a BANG!
All families with children under 5 are invited to Shabbat Shabbang! No JCC Membership required. This is a program designed to create a community of new and old friends (older siblings welcome!). We will share in a seasonally-inspired gourmet meat meal, and then participate in a creative and enriching craft and entertainment program that will be fun for both children and parents.
Purchase your discounted tickets before May 10.
Parents: Please be sure children are supervised at all times.
Event Cost for tickets purchased before May 10:
-$11 per adult
-$7 per child age 2+
-Under 2, Free
-$40 for families of five or more
Ticket prices go up May 10.
EVENT DETAILS
Schedule of Events:
5:45 p.m. Appetizers in the Atrium and welcoming of families into each room
6:00 p.m. Shabbat blessing recited
6:10 p.m. Buffet opens
6:30 p.m. Craft and entertainment (A great time for adults to eat while kids play!)
7:00 p.m. Dessert in the Lobby and Shabbang with Open Gym and a DJ Dance Party
For more information, contact Lauren Dworkin or call 301-348-3837.