Illuminating the Narrative: Incorporating Stories of Jews of Color
November 18, 2021
7:00 PM
Purchase Tickets

The Lessans Family Literary Series Presents
Illuminating the Narrative: Incorporating Stories of Jews of Color
A Conversation with Qian Julie Wang and Sabrina Sojourner, moderated by Dee Sanae
Thursday, November 18 | 7:00 PM | $15
The Bender JCC is thrilled to welcome Qian Julie Wang, author of her new memoir, Beautiful Country and Sabrina Sojourner, Jewish Spiritual Leader and Community Chaplain, to share their experiences and stories as Jewish women of color. The evening continues our journey to expand the wonderfully complex narrative of the Jewish people. Moderated by Dee Sanae, founder of Mosaic Visions, together we will explore the true meaning of being a welcoming Jewish community. Presented in partnership with Mosaic Visions, LLC. This program will be held both in-person and virtually.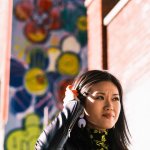 About Qian Julie Wang
Qian Julie Wang is an author, speaker, and litigator. A graduate of Yale Law School and Swarthmore College, she wrote Beautiful Country on her daily subway commute while making partner at a national firm. Previously a commercial litigator, she is now managing partner of Gottlieb & Wang LLP, a firm dedicated to advancing education, disability, and civil rights. Qian Julie's writing has appeared in major publications such as The New York Times and The Washington Post. She lives in Brooklyn with her husband and their two rescue dogs, Salty and Peppers.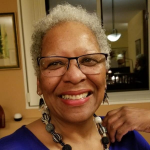 About Sabrina Sojourner
Shaliakh Tzibur and Community Chaplain Sabrina Sojourner has been leading services, teaching, and cultivating curiosity within Judaism for nearly 20 years. She's been a featured speaker, scholar-in-residence, and faculty at synagogues, conferences, retreats, and Shabbatons across the country. Based in Rockville, MD, she serves as the Spiritual Leader for Revitz House, a residence of the Charles E. Smith Life Communities. Sabrina is also the co-founder of Khazbar, a new Jewish organization dedicated to gathering and celebrating our eirev rav – mixed multitude.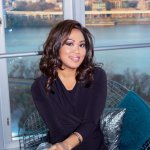 About Dee Sanae
Dee Sanae is a social entrepreneur, community activist, writer, on-camera talent, and music industry veteran based in the Washington, DC metropolitan area. She served as the chair and the first Jewish woman of color and community service chair for B'nai B'rith International's BBI Connect and also serves as the Vice President of the Asian Pacific American Film Festival Board.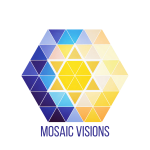 Dee created Mosaic Visions, LLC to provide education and awareness for the Jewish and non-Jewish communities. Mosaic Visions supports and strengthens alliances for forward movement and transformative change for Jews of Color as well as Black, Indigenous People of Color (BIPOC) and their communities. Dee holds a Bachelor of Arts in Interdisciplinary Studies from Virginia Tech and is an Executive Masters of Business Administration candidate with a focus on Global Business, Leadership, Governance, and Entrepreneurship Innovation. Ms. Sanae resides in Arlington, Virginia and is the mother of two wonderful children.