J TALKS: Jewish Music into the Mainstream: Jewish Themes in American Popular, Classical, & Folk Music
December 14, 2021
2:00 PM
Purchase Tickets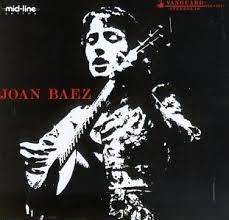 J TALKS: Jewish Music into the Mainstream: Jewish Themes in American Popular, Classical, & Folk Music
Tuesday, December 14 I 2:00 PM I $10
"Jewish folk music has made a most powerful impression on me," said the Russian non-Jewish (but Philo-Semitic) composer Dmitri Shostakovich.  "I never tire of delighting in it.  It's multifaceted; it can appear to be happy while it is tragic.  It's almost always laughter through tears."  For his part, the French composer Maurice Ravel professed that "I was attracted to the strange and haunting beauty of Jewish music—as though I had been brought into a new musical world.   I was bewitched by the mysterious color and exotic charm of these melodies."
In truth, Jewish and non-Jewish composers from many times and places have drawn on Jewish melodies and musical themes in many different genres:  from chamber and symphonic music to 1920s Vaudeville; from early jazz instrumentals and Harlem Swing Era vocals to mega-hit mainstream pop music; from American folk revival standards to Caribbean and African-American tweakings of a Broadway Jewish standard.  Robert Cohen will take us on an audio tour through some of the results — exotic and familiar, acknowledged and unacknowledged, conscious and (maybe) unconscious — and find out why one (Jewish) composer once said, "In music, there is no Eighth Commandment"!
Robert Cohen has been lecturing on Jewish music and American folk and popular music for some 30 years – including at the Fifth Avenue New York Public Library, the New England Conservatory of Music, New School University in New York and Hebrew College in Boston, the Cantors Assembly, and the Jewish Theological Seminary, and the 92nd St. Y — and at numerous community centers, seniors centers, and libraries.  For some fifteen years (until they discontinued the program), he was one of the most sought-after speakers in the Speakers in the Humanities and Speakers in the Schools programs of the New York Council for the Humanities.
You will receive the link the morning of the program. We look forward to seeing you on Zoom!
Questions? Contact Lindsay Frankel lfrankel@benderjccgw.org 301-348-3807