Join us for a conversation with Lee Hendler and David Raphael from the Jewish Grandparents Network for a discussion about their first ever study on Jewish grandparents.  The study acknowledges and advances the roles that boomer grandparents are playing in our Jewish families.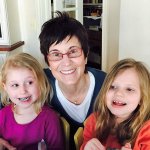 Lee Hendler: Beyond her decades of work on her family's charitable foundations and leadership in many Jewish and communal organizations, Lee is the creator of Freedom's Feast, a civics initiative that raises the next generation of citizens through the celebration of our national holidays. She is the past president of her congregation, Chizuk Amuno, and author of "The Year Mom Got Religion: One Woman's Mid-life Journey into Judaism."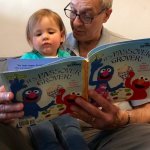 David Raphael: David Raphael was the founding Executive Director of the Floortime Foundation, an organization seeking to explore new approaches to treating children with autism spectrum disorders, and the Executive Director of the Maryland Teen Initiative, where he developed new approaches to engaging Jewish youth. David and his wife Jo live in Atlanta, have three grown children: Alya, Nomi, and Jacob, and of course, Bina, the blessed granddaughter.
For questions or more information contact Lauren Dworkin or call 301.348.3837