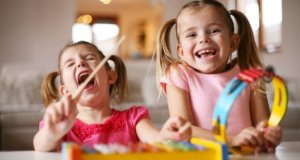 In-person Music with Ms. Ellie – SOLD OUT
Thursday October 8, 15, 22, & 29 |  4:15 PM – 5:00 PM
Cost: $125
Where: Class will be held under the tent behind the JCC.
Music class with Ms. Ellie is a mix of music and movement designed for babies, toddlers, and preschoolers and the adults who care for them. Ms. Ellie blends secular songs with fun Shabbat and Jewish holiday songs. You will use fingerplays and hand motions, rhythmic chants, percussion instruments, props, dance and small and large movement to create a lively, musical community for the 45 minutes of class exposing your little one to a variety of rhythms and tonalities. We wiggle and giggle, move and groove, sing and ding.
You will get a list of instruments easily found around the house before the first day of class. All participants will adhere to JCC Covid safety practices.  All kids over 2 and caregivers are required to wear a mask. Caregivers will be required to stay for the entirety of the program.
In the event of inclement weather, there will be a make-up date in November.
If you have any questions, contact Lauren Dworkin at ldworkin@benderjccgw.org.