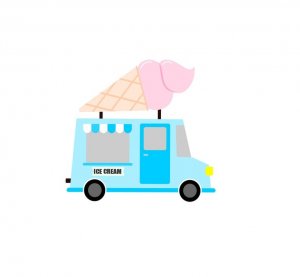 IN-PERSON Ice Cream Social
Tuesday, May 11 (sold out) OR 19 (sold out) | 4:30 – 5:00 PM
Cost: Free
Where: Front Lawn of the Bender JCC
I scream, you scream, we all scream, for ice cream with our Wandering J "Ice Cream" truck.  Bring a blanket and join us for some music, bubbles, and stories!!  We'll wrap up the program with a cool sweet treat!!  This program is best suited for children under 6. EVERYONE IN THE FAMILY MUST REGISTER.
Social distancing, limited class size, along with other safety guidelines will be followed during class.  All kids over 2 and caregivers are required to wear a mask.
Caregivers will be required to stay for the entirety of the program.  We will also require caregivers to fill out a Bender JCC Health Screener Form the morning of the program.
If you have any questions, contact Jen Radosh at jradosh@benderjccgw.org.
Cohost: