Hebrew Story Time – Tu B'Shevat
February 12, 2017
10:30 AM - 12:00 PM
This event has been cancelled. We apologize for any inconvenience.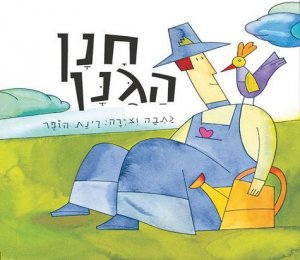 Location: The Bender JCC Gallery
Story: Based on the book Hanan the Gardener
Cost: FREE
Hebrew story time is a reoccurring program run by the Israeli House- Washington and the Bender JCC.
At the event, a well-known Israeli Hebrew book is chosen- for storytelling, accompanying crafts and enriching playtime, all of which contribute to child thinking and creativity.  The meetings serve as both an educational experience and fun opportunity for parents and children.
The program provides kids recognition of classical Israeli children's literature, preservation and strengthening of the Hebrew language and of course the opportunity to create social ties in a Hebrew speaking environment.
This program will feature Hanan HaGanan, the story of a gardener who plants a seed in the ground and waits for a tree to grow with different fruits.
Come prepared to craft something you can grow at home!!
Note the program will be in Hebrew.
Please contact Jennifer Radosh at jradosh@benderjccgw.org for more information.