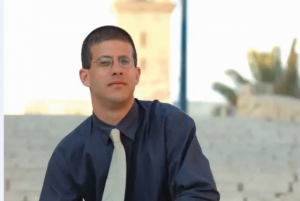 A Musical Journey Inside Hatikvah (Israel's National Anthem)
Featuring Roi Aloni, Renowned Israeli Composer and Musician
Tuesday, April 13 | 2:00 PM | $10
In celebration of Yom Ha'atzmaut (Israeli Independence Day), musicologist Roi Aloni presents a live, virtual lecture and concert from his home in Israel, inspiring us with his new approach to the Israeli anthem and the world of classical music. Using videos, recordings, and a live performance, he shares the origins and story behind this beautiful and meaningful national song. Join us for an inside look and discover what's behind the music as Roi delights listeners of all ages.
Presented by Pozez JCC, Bender JCC, United Jewish Federation of Tidewater, and the Weinstein JCC.
ABOUT ROI ALONI
Based in Israel, Roi presents concert lectures through the Rishon Lezion Symphony Orchestra and the Continuing Studies Department of Haifa University, as well as community and cultural centers, and schools from Ashdod to Haifa. He has previously lectured on classical music in the UK and in the USA.