Growing Up in Prerevolutionary Cuba
January 19, 2021
1:15 PM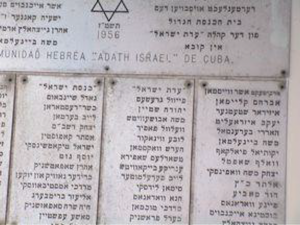 Growing Up in Prerevolutionary Cuba
Tuesday, January 19 | 1:15 PM | On Zoom
Join the JCC Men's Club for a talk by Simon Babil. Simon will talk about growing up in Cuba's Jewish community in the 1950s, a decade that ended with the victory of Fidel Castro's rebellion against the Batista government. He will provide some historical background, relate events he experienced, and discuss the revolution's impact on the Jewish community and his family.
Open to the community. – On Zoom
https://us02web.zoom.us/j/209025248?pwd=Rkdud2VNWmFSMnU5aWdyN0ZwZy9mdz09
For more information, contact Simon Babil at babil@verizon.net or
240-888-7091.
Presented by The Men's Club