Friday Fiction with Elyssa Friedland, Last Summer at the Golden Hotel
May 20, 2022
10:30 AM
Free RSVP
The Lessans Family Literary Series Presents Friday Fiction with Elyssa Friedland, Last Summer at the Golden Hotel
Friday, May 20 | 10:30 AM | Free | Virtual – Via Zoom
The Lessans Family Literary Series is proud to present the final installation of our Friday Fiction series. We are thrilled to welcome Elyssa Friedland for this last installment of our virtual book club-style program. Elyssa will discuss her new book, Last Summer at the Golden Hotel. Elyssa will be in conversation with JCC community member and author Deborah Kalb.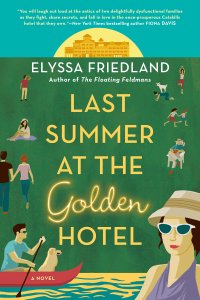 ABOUT THE BOOK
In its heyday, The Golden Hotel was the crown jewel of the Catskills vacation scene. The Goldman and Weingold families – best friends and business partners – presided over this glamorous resort for over 60 years. But the Catskills, the hotel, and the families began to fall apart. They decide to meet at "The Golden" for one last summer vacation to reminisce and discuss whether it's time to sell up and leave the business. Long-buried secrets emerge, new dramas and financial scandals erupt, and everyone from the traditional grandparents to the millennial grandchildren wants a say in the hotel's future. Fast-paced, hilarious, and nostalgic, this story helps us rediscover the magic of a bygone era of nonstop fun!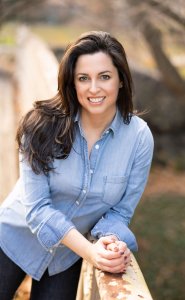 ABOUT THE AUTHOR
Elyssa Friedland is the author of five novels and a forthcoming picture book. She attended Yale University, where she served as managing editor of the Yale Daily News, and is a graduate of Columbia Law School. She worked as an associate at a major firm before turning to write full-time. Elyssa currently teaches creative writing at Yale. Her work has been published in The Washington Post, McSweeney's, LitHub, POPSUGAR, RealSimple.com, Bustle, Modern Bride, New York Magazine, Columbia Journalism Review, CBS MarketWatch.com, Yale Alumni Magazine, and more. Elyssa resides in New York City with her husband and three young children.