Genealogy in the Comics
August 25, 2019
1:00 PM
Genealogy in the Comics: A Kids' Lecture for Grownups
JGSGW Special August Bonus Meeting Co-sponsored with the Bender JCC
Daniel Horowitz, Genealogy Expert at MyHeritage. This program is FREE and open to the public.
Sunday, August 25 | 1:00 PM Schmooze and Maven Tables | 1:30 PM Meeting and Speaker
Hollywood and the movie industry included genealogy references and techniques in many of their productions for a long time. Comics and cartoons also used genealogy to create intrigue and interest. Daniel will show how these classics reveal family history and relationships – sometimes hidden, and sometimes in plain view. Come and enjoy this kids' lecture for grownups – revive your childhood moments and discover some of the characters' family secrets you never knew were there.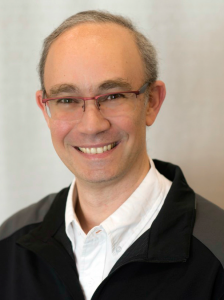 Daniel Horowitz is the Genealogy Expert at MyHeritage. he is responsible for outreach and liaison with genealogy societies, bloggers, and media, as well as lecturing and attending conferences around the world. He was the teacher and the study guide editor of the family history project. "Searching for My Roots" in Venezuela for 15 years. Daniel is involved in several crowdsource digitization and transcription projects and holds a board-level position at the Israel Genealogy Research Association (IGRA). He has been dedicated to genealogy since 1986.