From Sectarianism to Consensus: The Rise of Rabbinic Judaism
February 23, 2020
7:30 PM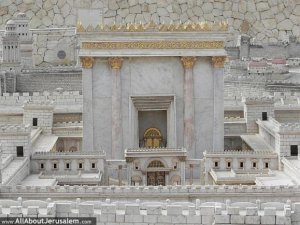 From Sectarianism to Consensus: The Rise of Rabbinic Judaism | Lawrence Schiffman
The late Second Temple period (second century BCE onward) was an era of spiritual and religious ferment that manifested itself in a variety of Jewish groups such as the Sadducees, Essenes, Pharisees, Zealots, Nazarenes, and Boethusians. Each sect had their own approach to Jewish Law, religious and national identity, and social constructs.
The competition between these groups eventually helped to bring about the Great Revolt against Rome (66-73 CE) and the destruction of the Jerusalem Temple. In the aftermath of the destruction, a consensus eventually emerged around rabbinic Judaism that would sustain the Jewish people for two millennia.
Based on both textual sources and archaeological discoveries, this presentation reconstructs the nature and trajectory of this process and its testimony to the vitality of the Jewish tradition.
Lawrence Schiffman is the Judge Abraham Lieberman Professor of Hebrew and Judaic Studies at New York University and Director of the Global Institute for Advanced Research in Jewish Studies.
Location:  B'nai Israel / 6301 Montrose Road / Rockville / MD / 20852
Fees per lecture are
free – high school students;
$5 – Residents of CES Life Communities, college students, and co-sponsors;
$8 – BASONOVA & Bender JCC members, a
$10 – the general public.
Pay at the door – cash or check only
To subscribe to the entire 8 session lecture series for $48, or for more information, please contact BAF.JCCGW@gmail.com.