JxJ Presents: Forgiveness
May 23, 2021
7:30 PM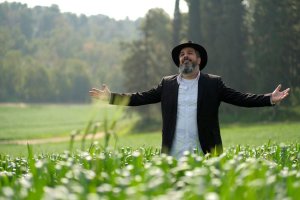 FORGIVENESS
Outdoor Film Screening at the Bender JCC of Greater Washington
Sunday, May 23 | 7:30 PM | $12
Dirs. Guy Amir and Hanan Savyon | 104 min
Narrative | Israel | 2019 | Hebrew w/ English Subtitles
Nissan and Shaul (Guy Amir and Hanan Savyon, Maktub), are bumbling thieves. After a heist pathetically and hilariously goes awry, Nissan flees abroad and Shaul is sent to prison. When Shaul is released, just before Yom Kippur, he finds that Nissan has become Hasidic and is waiting for him—he wants to be Shaul to forgive him before the holiday.
Meanwhile, Shaul has to regain the trust of his daughter and wife (Noa Koler, The Wedding Plan). But when the two repentant criminals find themselves in need of money, their adventures start all over again.
For the best experience, bring your own beach chairs and/or picnic blankets!