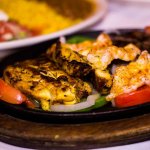 FOOD 'N FUN: EL MARIACHI RESTAURANT
Indulge in savory dishes at El Mariachi restaurant, a hidden gem and long-time local favorite. This bustling eatery offers an eclectic menu dominated by non-spicy Peruvian and TexMex dishes. Enjoy great food, followed by a great game.
COA FOOD 'N FUN
Come out on the town for a delicious meal, good company and a fun game.
COMING OF AGE IN MARYLAND FOR ACTIVE OLDER ADULTS
Coming of Age in Maryland offers monthly activities, excursions, and special events to members aged 60 and over. For more information contact Frieda Enoch at fenoch@benderjccgw.org