The Lessans Family Literary Series: Lisa Scottoline, Eternal
January 7, 2022
10:30 AM
Purchase Tickets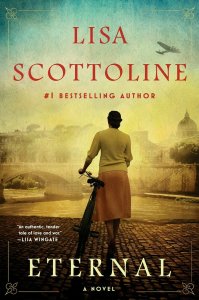 The Lessans Family Literary Series: Lisa Scottoline, Eternal
Friday, January 7 | 10:30 AM | Free
The Lessans Family Literary Series is proud to present the 2nd of our 4 part virtual miniseries – Friday Fiction. We are thrilled to welcome New York Times bestselling author, Lisa Scottoline for her presentation of her new book, Eternal. Lisa will be in conversation with JCC community member Deborah Kalb. This program will be held virtually via Zoom.
About the Book
Set in Rome during the ventennio, the twenty years of Mussolini's rise and fall, Eternal centers on Elisabetta, Marco, and Sandro, who grew up as the best of friends despite their differences. Now, their relationships are changing—as is the world around them. In the autumn of 1937, Mussolini asserts his power, aligning Italy's Fascists with Hitler's Nazis and changing the very laws that govern Rome. The Nazis invade and occupy Rome, perpetrating new atrocities against the city's Jews, culminating in a final, horrific betrayal. Against this backdrop, the intertwined fates of Elisabetta, Marco, Sandro, and their families will be decided. Unfolding over decades, Eternal is a saga of loyalty and loss, family and food, love and hate—all set in one of the world's most beautiful cities at its darkest moment.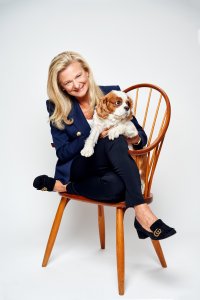 About the Author
Lisa Scottoline is a #1 Bestselling Author, The New York Times bestselling author and Edgar award-winning author of 33 novels, including her latest work, Eternal, her first-ever historical novel. She has over 30 million copies of her books in print in the United States and has been published in 35 countries. Scottoline also writes a weekly column with her daughter, Francesca Serritella, for the Philadelphia Inquirer, which have been adapted into a series of memoirs. She has served as President of the Mystery Writers of America and has taught a course she developed, "Justice in Fiction," at the University of Pennsylvania Law School, her alma mater. She lives in the Philadelphia area.