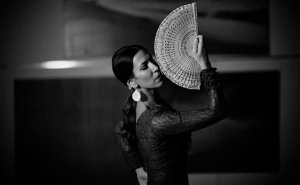 The Drink + Think Discussion Series presents provocative speakers and topics in local bars and tasting rooms. Join us for a drink and engage in moderated discussions with the Israeli artists, activists, and experts across a variety of disciplines that are making it all happen.
Thursday, February 7 | 8:00 PM | Union Jack's (RIO Washingtonian Center)
Raices-Flamenco Roots: Exploring the influences of the Jewish culture on Flamenco.
Mrs. Yolit Yospe-Kachlon | Flamenco dancer, teacher, choreographer and artist
Many believe that flamenco is closely linked to Sephardic synagogue music with its eastern influences and undercurrent of sadness. One theory is that the word 'flamenco' came from the Spanish word 'Flemish' referring to the region of Flanders, the northern European region where Jews who escaped the Inquisition fled. Another theory is that it comes from Ashkenazi synagogue music, Arabic music and therefore ultimately Eastern roots.
For more information, please contact Gal Naor at 301.348.3849 or gnaor@benderjccgw.org